drift3
pitch trace exploration tool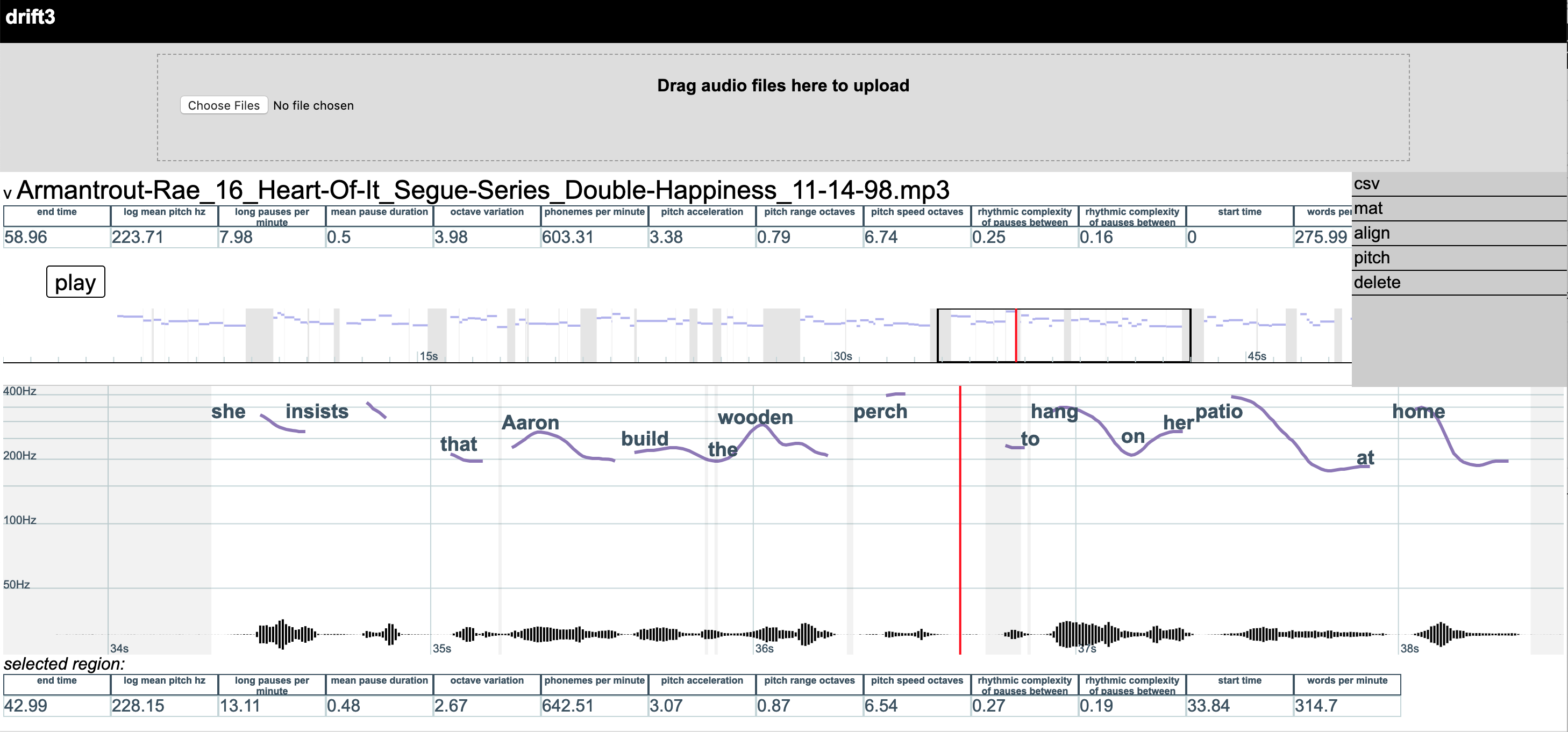 features
compute prosodic measures on transcribed audio files in their entirety or in parts. copy data directly to excel.
interactive playback with f0 pitch visualization. compare different files side by side.
download data as JSON (alignment), CSV (pitch/alignment/phonemes), TXT (pitch), or MATLAB (prosodic measure, and the rest)
notes and caveats
Please contact Robert M Ochshorn or file issues on Github with bug reports and feature requests.
While the Ellis pitch-tracking algorithm that Drift uses is state-of-the-art, and works well even on noisy recordings, some errors in pitch-tracking are inevitable.
See "Twelve Prosodic Measures" in "Beyond Poet Voice: Sampling the Non-Performance Styles of 100 American Poets" for ideas of how to analyze the pitch and timing data Drift provides.